By   Kate Tracy – Reporter , Denver Business Journal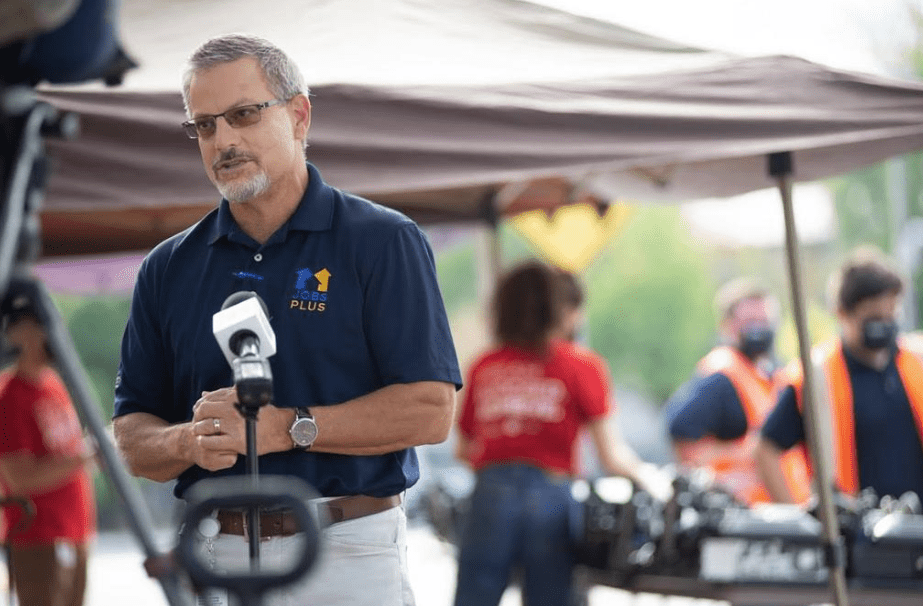 After two and a half years as chief executive officer at the Denver Housing Authority, David Nisivoccia is resigning from his role. 
Nisivoccia started at DHA in January 2021, coming to Denver from his previous role as the president and CEO of the San Antonio Housing Authority in San Antonio, Texas.
​​Nisivoccia's resignation will be effective on Aug. 18 as he has accepted a new position as executive vice president and chief operating officer with Volunteers of America National Services back in his hometown of Washington, D.C.
In an interview with the Denver Business Journal, Nisivoccia shared his proudest accomplishments during his time at DHA.
He said he was pleased with the organization's work around connecting with Denver's universities and colleges. He said some of his goals were to work with DHA residents and employees on continuing education, while also looking at providing workforce housing to the schools' students and employees on their campuses.
Another bright spot for ​​Nisivoccia is work completed in the Sun Valley neighborhood, where he said DHA has opened four buildings during his time as CEO. Another three are slated to be completed in the next two years. In addition, DHA received a $1 million grant from the U.S. Environmental Protection Agency to clean up a site in the neighborhood.
As it was for ​​Nisivoccia, Denver's need for more affordable housing will continue to be a major roadblock for the next person who takes on the role after his departure.
"The biggest challenge is just the overall need of affordable housing in the City and County of Denver and one organization — no matter how powerful — even as powerful and dynamic as DHA is, cannot address that overwhelming need by themselves," ​​Nisivoccia said.
DHA provides affordable housing to more than 26,000 very low, low and middle-income individuals, according to its website. It had approximately 375 employees as approved in its budget last year.
"The other 374 individuals who work at DHA and our nine board members really do some very important Herculean work to service our existing resident base," ​​Nisivoccia said.
As for his next role, the appeal of returning to his hometown and providing affordable housing and health care on a national scale appealed to ​​Nisivoccia.
"It doesn't mean I didn't have many sleepless nights. I leave here feeling like my tenure is slightly incomplete, but I think it's one of those opportunities that comes along once in a lifetime," he said.
Chief Operating Officer and General Counsel Joshua Crawley will serve as the organization's interim CEO until the board appoints a permanent CEO, the organization said. The nine-member board is appointed by the city's mayor and approved by Denver City Council.
"We cannot thank David enough for his service, and many contributions to the organization. He will be missed by the Board, staff, the families DHA serves, and the broader community. We wish him the very best in his next chapter," ​​DHA Board Chair Grace Buckley said in a news statement.
Established in 1938, the quasi-municipal corporation of DHA now has 13,000 units in its portfolio of affordable housing. 
To read the whole article, please click here.