By Abram Mamet/June 2023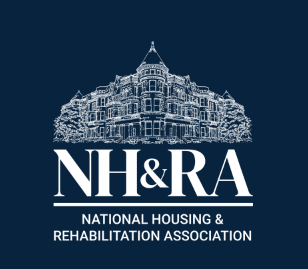 Today's cities generally emphasize cohesion and citywide vibrancy, and many municipalities are focused on the creation of mixed-income communities. "Just like you need a diverse economy to keep a city going, it's important to have some diversity of income levels and use types in neighborhoods that keep it evolving, strong, and resilient," says Erin Clark, chief real estate investment officer of the Denver Housing Authority (DHA).
That economic diversity intended by mixed-income development can be brought about in a myriad of ways, whether through LowIncome Housing Tax Credit income requirements, other federal programs like the Department of Housing and Urban Development'slocal ordinances, or the investment requirements of private equity firms. No matter the flavor, however, all mixed-income housing is essentially designed to do the same thing: desegregate housing economics.
This occurs most successfully, says Clark, when mixed-income communities are planned and intentional so that the benefits ts of economic integration can really be felt. Clark says that DHA is "looking beyond the past urban renewal models" of the 1950s and 1960s, which focused on large-scale development of public housing that filled the immediate needs of housing for their era, but concentrated poverty in particular neighborhoods and cities, drawing away economic opportunity and quite often ushering in decay and neglect. Rather, Clark says, "We want to be in the business of helping deconcentrate poverty" through the development and redevelopment of communities where families earning well below the area median income (AMI) can live and thrive alongside those who can afford market-rate rents.
One of DHA's flagship developments focused on the mixed-income space is the Sun Valley Redevelopment, which is transforming the west-side city neighborhood formerly dominated by public housing projects into one with larger multifamily buildings that contain a mix of market-rate, middle-income, and low-income restricted apartments, as well as some rental and for sale town-homes, all while making sure that each public housing unit that formerly existed is replaced bedroom for bedroom and that individuals previously living in the neighborhood were not permanently displaced.
Having completed phase 1 in 2021, currently leasing phase two now, and under construction on phase three, Clark says that Sun Valley — in large part made possible by HUD's Choice Neighborhoods program—has been a success, with over 95 percent occupancy in their currently completed units.
Clark credits much of that success to the quality of the housing stock in Sun Valley. "We're building to market-level standards. The lobbies are gorgeous, the amenities, and everything is shared. And no one would know the difference between an income-restricted unit and a non-income-restricted unit."
Though there is certainly a contemporary focus on mixed-income communities, Clark says that enthusiasm for projects like Sun Valley has been building in the affordable space for some time. "I think what has also burst this wide open is our further understanding and focus on ideas of equity, and really thinking about people-centered approaches to how we're delivering housing."
To read the whole article, please click here.