What our residents have to say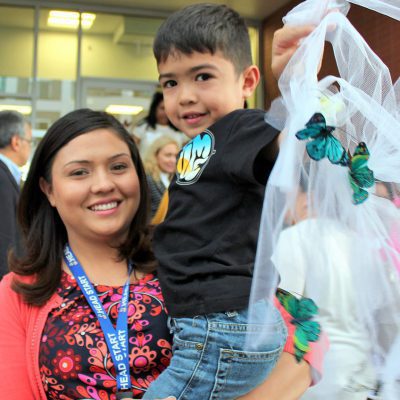 "I don't know where my family would be without the support and services that the Housing Authority offered. They helped us find a home for all of us and made my struggles a bit easier, so me and my kids wouldn't have to wonder if we were going to have to survive on the streets during [Covid-19 pandemic] what is going on right now. I am truly grateful for the support and how they helped me and my kids."
"The HCV has truly been a blessing to me and my adult children over the years. I'm grateful for the years I had assistance while raising my children."
"I am thankful for the FSS and Homeownership programs that helped me understand and learn to build my credit. My family now can move onto a lifetime of stability and economic success!"
"Me and my three children were DHA Section 8 residents for 13 years. We joined the FSS program in Jan 2015 and the Home Buyer's Club in Aug 2020. We were helped to increase our credit scores from 590 to 702 and build savings. As a result of that, we became homeowners on March 17, 2021!! We now have a home they call our own."
"I am truly grateful to them because I wouldn't have made it here without them. Where I was once making $400 a month just trying to figure out what I was going to do for the next day. Here I am a successful business owner, getting ready to buy a home. It feels good when your kids look up to you and they say yeah, they watched you do it and they know that they can do it too."
I am so thankful & grateful to be a part of a program that has helped me through a bad time in life as a single mother of 6 children. I was able to attend school, graduate from college, obtain stable income as well as a good paying job now. Thank you for all your kind words of encouragement, assistance, and making sure I was always on tasks with the program. I would like to say that I have purchase a house on my own. I was able to accomplish so much by being on this program and I would like to say Thank you again. It has been a journey for me & my children. Now I'm able to leave a legacy for my children because of your assistance.
I have recently just purchased at home and I wanted to notify you and your team of my leave. I plan to leave the residents at the end of the month, May 3st 2022. I also wanted to take this opportunity to express my gratitude for all your services since I first moved to your resident homes. I have received good service, with kindness and patience. Thank you for all you have done for me. Thanks again!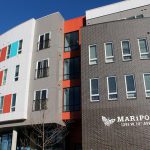 What our partners have to say
"Really enjoyed the opportunity to attend the 2021 Contracting Open House. Thank you for the invitation and the technical sign-up support I received from Ms. Jiles, fantastic customer service from you team!"
Denver Housing Authority have always been a resourceful, supportive, and wonderful organization that provide resources assistance to its Community. I am very proud to say that this organization is uniquely helpful to me and the Denver Community at large. Thanks for your good work. Your Loyal Client."
"Regarding 2021 Contracting Open House: I thought you did an outstanding job! Congrats!"
"Thoroughly enjoyed this event (2021 Contracting Open House) - thank you so much for the opportunity to participate!"
"I am truly grateful to them because I wouldn't have made it here without them. Where I was once making $400 a month just trying to figure out what I was going to do for the next day. Here I am a successful business owner, getting ready to buy a home. It feels good when your kids look up to you and they say yeah, they watched you do it and they know that they can do it too."