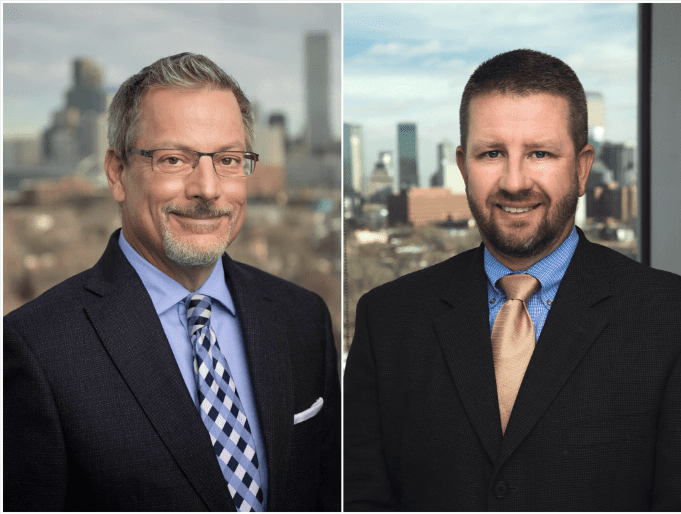 The CEO of the Denver Housing Authority is stepping down after two-and-a-half years leading the organization.
David Nisivoccia, who joined DHA in the top job in January 2021, will resign from the position on Aug. 18, the organization said Thursday.
Nisivoccia told BusinessDen he has accepted a job as executive vice president and chief operating officer of Volunteers of America National Services. The subsidiary of VOA, a national nonprofit, works with affiliated offices across the country on healthcare services and the development of affordable housing. He will move to the Washington, D.C. area, where he's originally from.
Joshua Crawley, currently DHA's chief operating officer and general counsel, will serve as interim CEO starting Aug. 19. The organization's board plans to begin a search for a new permanent CEO.
The DHA is a quasi-municipal organization that develops and operates income-restricted housing in Denver. It expects to do $287 million in revenue this year and spend the same, according to its budget. Nisivoccia said DHA has about 375 employees.
Nisivoccia had been serving as president and CEO of the San Antonio Housing Authority when he was announced in November 2020 as the sole finalist for DHA's top job, at the time referred to as executive director. He started two months later, replacing Ismael Guerrero, who had been executive director since 2007. Guerrero left to become the president and CEO of Mercy Housing.
Nisivoccia said he leaves with "mixed emotions," noting he won't be around to see the results of some of his work.
Nisivoccia said he is proud of the transformation of Sun Valley, where DHA has long been a major property owner and where the organization has recently been undertaking significant redevelopment. Multiple new buildings have opened and more are in the works, and a store called Decatur Fresh now offers groceries and fresh produce. DHA recently received a $1 million EPA grant to clean up a former Xcel tank site.
"We haven't skipped a beat, and those are very complicated development projects," he said.
DHA has long had many partnerships, according to Nisivoccia, but he said he was proud that the organization "formalized" some of them during his tenure, signing memorandums of understanding or similar agreements with the University of Colorado Denver, Metropolitan State University of Denver and Emily Griffith Technical College. Agreements with the Community College of Denver and Denver Health will likely be signed in the near future, he said.
During Nisivoccia's tenure, DHA also worked with Denver Public Schools and the Urban Land Conservancy to purchase the former Johnson & Wales University campus in South Park Hill.
To read the whole article, please click here.