By   Kate Tracy – Reporter, Denver Business Journal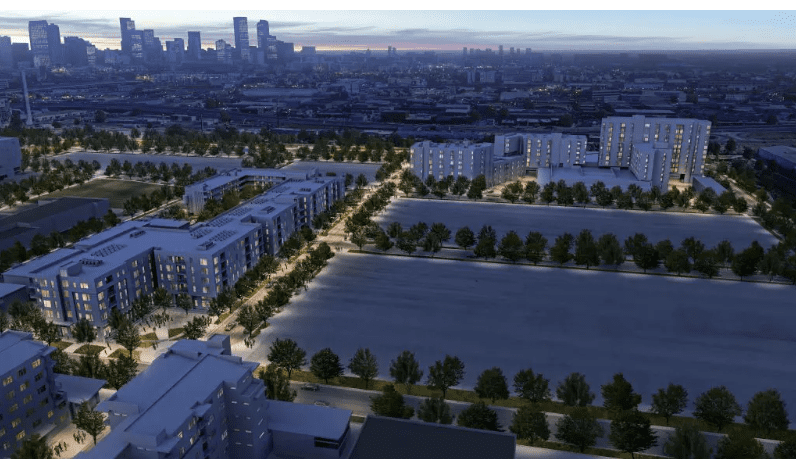 The Colorado Department of Local Affairs (DOLA) and Gov. Jared Polis have awarded more than $48 million in grants to affordable housing projects across the state. 
The Transformational Affordable Housing Grant, which is managed by the Division of Housing and DOLA, will help fund the construction of 1,353 affordable housing units across 15 projects in 13 counties of Colorado in its third round of funding.
Here are details about the various affordable housing projects that recently received grant funding:
In Denver, the Denver Housing Authority received a $6 million grant for Flo Senior, a 212-unit community in the Sun Valley neighborhood available to future tenants at 30%, 50% and 60% AMI.
Volunteers of America Colorado received a $7 million grant for the Theodora Family Hotel in Denver, a 60-room shelter that will help house families and veterans without homes.
Elsewhere in the Denver metro area, Habitat for Humanity of Metro Denver, Inc. received $750,000 for a project called Mountain View Duplexes in Aurora, which will be a group of 10 three-bedroom and four-bedroom duplexes for sale. Qualified buyers have to be making 80% of the area median or less to qualify. Meanwhile, Flatirons Habitat for Humanity received $700,000 to help with the infrastructure of Discovery TAHG, a 12-unit triplex project in Broomfield.
DOLA awarded the Douglas County Housing Partnership $4 million for Unity on Park Street. In partnership with the nonprofit Wellspring Communities, the Douglas County Housing Partnership plans to renovate a former La Quinta Inn into 40 apartments for individuals with disabilities at 60% of the area median income or below.
DOLA granted $4.2 million to the City of Alamosa for Tierra Azul, a future development that will have a mix of 406 for sale and rental units of various sizes.
In the mountain county of Eagle, Colorado Mountain College and Eagle County Housing and Development Authority both received $2 million in two separate grants.
In El Paso County, Catholic Charities of Central Colorado received $4.4 million for the Helen Hunt Campus, a redevelopment of a former two-story commercial building into 23 affordable apartments at 30% AMI.
DOLA awarded the Town of Bayfield $2 million for infrastructure in its Cinnamon Heights subdivision for 30 new townhome lots.
Up north in Larimer County, the Thompson School District received $3.76 million for Matthews House, a future shelter for youth and young adults.
The Craig Housing Authority in Moffat County received $2.75 million for a project called the 8th Street Redevelopment Project for 20 modular townhomes.
The Yampa Valley Housing Authority in Rhoutt County received $4 million for its Mid Valley project that will bring 234 workforce housing units, including 84 for-sale condos.
The Mountain Village Housing Authority in San Miguel County was awarded $2.23 million for Village Court Apartments to add 21 new units.
Greeley-Weld Habitat for Humanity received $3 million for Hope Springs, a development that will bring 175 homes for families at 30% to 80% AMI.
The final round of Transformational Affordable Housing Grant awards will be announced later this month. Funding for the grant awards came from DOLA through the passage of HB22-1304 and HB22-1377.
"This grant builds upon our ongoing work to build more housing now, and we are excited that this support will add and preserve 1,353 affordable housing units across the state. We know that there is more work to do to make sure that Coloradans have access to the housing they need to thrive, and I'm hopeful that we can further remove barriers to new housing and make Colorado a more affordable place to live," said Polis in a news release. 
To read the whole article, please click here.