The Best Western Central Park could help city get closer to Mayor Johnston's bold homelessness goal
By JOE RUBINO | jrubino@denverpost.com | The Denver Post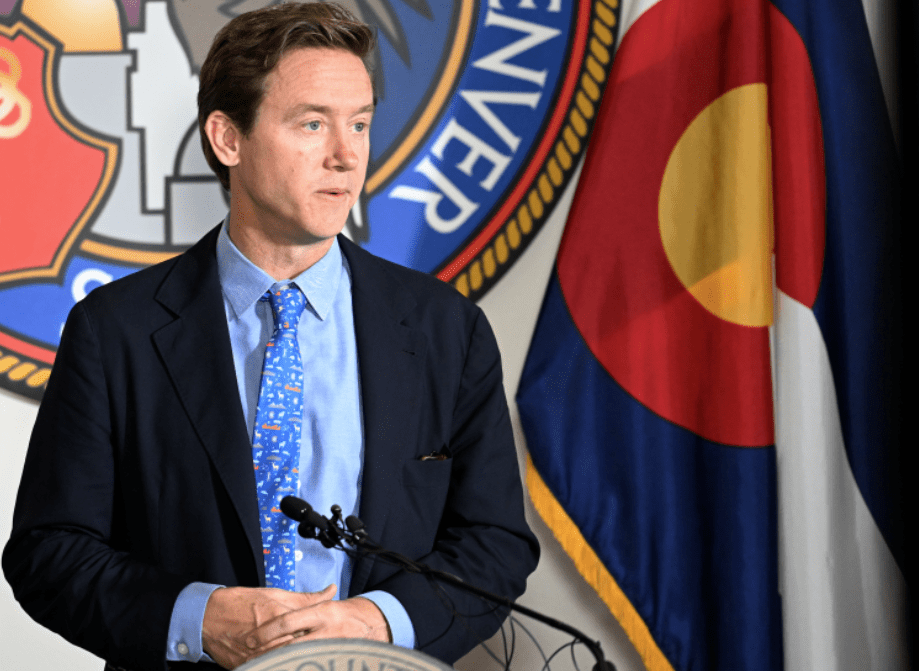 The deal's not done yet, but city officials are already celebrating the Denver Housing Authority's move to buy a 194-room hotel in the northeast corner of the city.
Once the housing authority closes on the property, the Best Western Central Park hotel at 4595 Quebec St., the city will lease it and use it as a homeless shelter before eventually converting it into permanent supportive housing for people exiting homelessness. The purchase price is just shy of $26 million, according to the city and the housing authority.
Those 194 rooms could play a big part in helping new Mayor Mike Johnston get closer to his ambitious goal of offering housing to 1,000 people living on the city's streets before 2023 is through. Denver leaders have placed an increasing emphasis in recent years on providing non-congregate shelter options — places where unhoused residents have private rooms with greater privacy and safety than traditional homeless shelters.
Tapping the Salvation Army as a shelter operator, the hotel could begin housing people later this year, according to Derek Woodbury with the Denver Department of Housing Stability.
"This acquisition is the first key piece of that puzzle and puts us on a solid path to achieving our goal, connecting our unhoused neighbors to housing and low-barrier shelter, and improving quality of life in neighborhoods across our city," Johnston said in a statement.
The Denver Housing Authority's board has signed off on the purchase but the deal is not expected to close until mid-August, according to a news release circulated by the city on Friday morning. The city plans to sign a lease that would begin on Sept. 1, according to officials.
The Best Western property was recently renovated, according to Friday's release. One of the major benefits of acquiring this hotel is that more than half of the units have kitchen spaces.
Johnston this week outlined his administration's approach to finding enough housing units to reach its 1,000-person goal.
The administration is seeking to secure four different categories of housing: existing rental units like apartments that are unoccupied; converted hotel rooms; sanctioned, managed camps of either high-quality tents or tiny homes that then-candidate Johnston often referred to as "micro-communities" on the campaign trail; and finally large commercial buildings that could be converted into non-congregate shelters.
The mayor views the four categories as rungs on a ladder with each providing more stability and likelihood of long-term success for residents than the one below it. Kitchenettes in hotel units are especially beneficial Johnston said because they give residents all of the amenities of a small apartment.
"You have a bathroom you have a shower, you have a kitchen, you have a bed, you have all the things you need for it to be a sustainable micro unit," he said at a press conference in his office Tuesday. "Some of them might not have kitchenettes but do have bath, shower, bed, storage, all the rest and you can have access to shared kitchen sites. Those might require some retrofitting, some updating, some preparing."
Hotel and motel rooms emerged as a pillar of Denver's homelessness strategy during the COVID-19 pandemic when isolating people to prevent the spread of the virus was an urgent need.
The Denver Housing Authority was part of that process, buying the Rodeway Inn Motel on Federal Boulevard for $11.1 million in May 2020. That shelter, which was dedicated to serving women, transgender and non-binary people, will close on Aug. 23 due in part to the cost of maintenance and upkeep, city officials said. Many of its residents have found other housing but, as of last month, dozens more were still looking for a place to go come closing day.
Other converted hotel properties are remaining part of the city's stable of shelter options. The City Council on Monday approved a 2-year contract with the Colorado Coalition for the Homeless to keep operating a hotel at 3500 Park Avenue West as a shelter with room for 300 households. Services there were previously paid for with federal COVID relief dollars but are now coming from city funding sources.
The housing authority has agreed to pay $25.95 million for the Best Western property. Of that, $16 million would come from a loan from financial services firm Northern Trust. The remaining $11 million would be drawn from bonds backed by the city's affordable housing fund. The Department of Housing Stability plans to file a resolution with the City Council asking the body to authorize using federal COVID relief dollars to pay back the $16 million loan.
It could take a few years before the property is converted into supportive housing for people further along on the path to long-term housing stability, officials said. In the meantime, the shelter will offer services including housing case management.
"The acquisition of hotels for conversion to supportive housing helps expand the pipeline quickly by leveraging existing buildings," Laura Brudzynski, the city's chief housing officer, said in a statement. "We're proud to help move another hotel acquisition forward for supportive housing, and are excited about the opportunity to provide non-congregate shelter as an interim use at this site prior to its conversion to housing."
To read the whole article, please click here.