By The Denver Post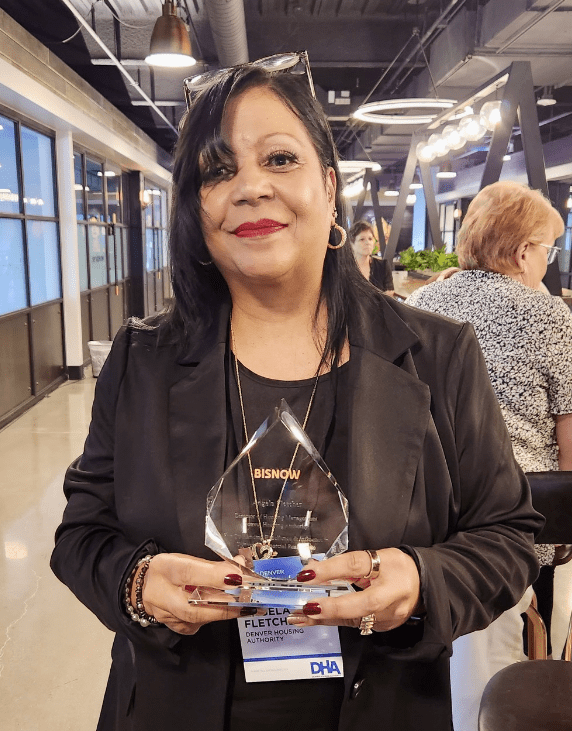 Angela Fletcher, director of the housing management division of Denver Housing Authority, was honored as an influential trailblazer in the commercial real estate industry. She was one of 21 women honored during BisNow's Denver Women Leading Real Estate event, which celebrated women across the industry.
Fletcher has been involved with the affordable housing industry for 35 years. She supports the Institute of Real Estate Management – IREM Chapter 17 and served in the past as president. In addition, Fletcher serves on the Board of the Affordable Housing Management Association Rocky/AHMA and the Apartment Association of Metro Denver, including the past president of both organizations. In 2022, Fletcher was also a recipient of one of the Most Outstanding Women in Business awards from the Denver Business Journal. 
"Our Women Leading Real Estate (WLRE) initiative honors top-level executives and industry leaders who shape commercial real estate, and we are thrilled to recognize our inaugural class of Denver Trailblazers. Women still make up just a fraction of C-suite positions in our industry," Bisnow said. "Companies that are leading the way on this front are not only breaking the glass ceiling but also offering the support needed to bring more women into the industry and help them progress and succeed. The core purpose of this award program is to enhance the growth of women in commercial real estate and promote industry diversity more generally."
To read the whole article, please click here.