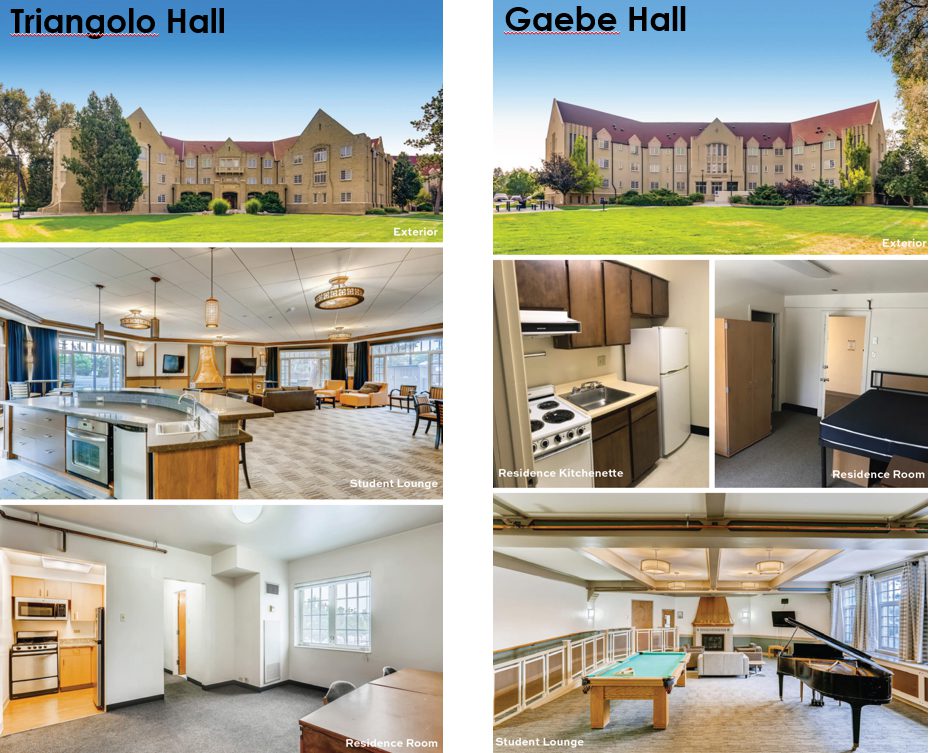 Denver-based nonprofit Urban Land Conservancy (ULC), Denver Public Schools (DPS), and Denver Housing Authority (DHA) have purchased the former Johnson & Wales University Denver campus. Located at the southwest corner of Montview Boulevard and Quebec Street, the campus includes 13 buildings on approximately 25 acres.
Denver Housing Authority (DHA) purchased the south portion of the campus, which includes 1790 Pontiac ( Triangolo Hall)  and 1740 Pontiac Gaebe Hall, two former dormitory buildings, with the goal of expanding affordable housing opportunities in the community. "DHA is excited about this unique partnership to preserve opportunities for affordable housing in Denver and looks forward to working with the surrounding neighborhoods to create a vibrant community with our partners on campus," said David Nisivoccia, executive director of Denver Housing Authority.
DHA is planning a minor renovation of Triangolo Hall to place the building in service as housing
DHA is discussing a potential lease of Gaebe Hall with our partners in HOST and the Division of Real Estate
Triangolo Hall – 33 units
27 one-bedrooms
6 two-bedrooms
Gaebe Hall – 39 units
All one-bedrooms
The campus sits at the intersection of two very different communities: South Park Hill, with an average income of $141,851 and 6.06 percent of families in poverty, and East Colfax, with an average household income of $57,413 and 23.6 percent of families in poverty. Acquisition of the property furthers the goals which intervenes in the metro-area real estate market on behalf of low-income, disadvantaged communities currently put at risk for displacement by gentrification.